Wednesday, August 21, 2013
As 5774 approaches, Yad HaChazakah- The Jewish Disability Empowerment Center Inc. begins its 8th year by moving to place that we can call our very own in Midwood, Brooklyn, NY.  The Brooklyn offices will be located at 1389 East 18th Street, Suite 1-C between Avenues M and N.  The borough of Brooklyn is the home of the largest Jewish population outside of Eretz Yisrael (the land of Israel).
At long last, Yad HaChazakah will have it's own wheelchair accessible space, in the heart of a thriving Jewish community.  Finally, we'll have a place that's conveniently located for many and where we can hold:
Discussion groups

Planning meetings for expanding access to Jewish community life

Informational and thought-provoking worshops, and

Other engaging programs
We plan to incorporate webconferencing technology so that people throughout the world can join the conversations. This will be a place that is led and run by us, Jews with obvious or hidden disabilities or conditions of all sorts; a place where we go and express ourselves without shame.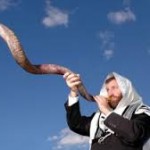 As we approach Rosh HaShana, we ask Hashem to consider our efforts to base ourselves in Midwood, Brooklyn, amongst many of our achim and achot (brothers and sisters), to be for the good and merit of klal Yisrael.
Shana Tova,
K'tiva V'Chatima Tova
Sharon Shapiro-Lacks, Executive Director
---