Tuesday, May 9, 2017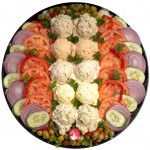 We value engaging in Torah communities. Yet many people with obvious or hidden disabilities still face physical, communication, and programmatic barriers to many shuls, yeshivas, events, and stores. Antiquated attitudes about disability have restricted shidduch possibilities. Come, tell us about the barriers that you or others you know have faced. Find out how you can join with others to remove these barriers.
 Sunday, June 11, 2017 I 17 Sivan 5777
10:30 A.M. – 1:30 P.M.
Merkaz Community Center
1739 Ocean Avenue, Brooklyn, NY 11230
Please reserve your seat(s) by contacting Yisroel Lacks, LCSW, at 646-723-3955 or events@yadempowers.org as soon as possible. Request program or dietary accommodations, as needed, by Monday, May 29th. No entrance fee required. Sponsorships of $18.00 or more will be very much appreciated  and acknowledged.
---
Leave a Reply